Vern Taaffe – Chief Executive Officer & Chairman of the Board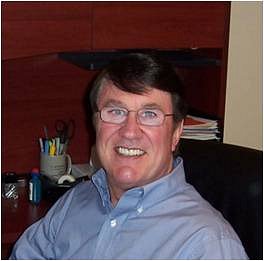 Vern has been involved in the dialysis industry since May of 1977. He is a long-standing contributing member of NANT, NKF, NNCO and the AAMI Renal Disease and Detoxification Committee. Vern is a co-founder of RPC and founder of Rabrenco Scientific which merged with RPC in 1995. He has developed curriculum for and presented at numerous domestic and international dialysis workshops and symposiums. He was active in the development process of the AAMI Water Testing Methodologies Technical Information Report, NNCO's dialysis certification exams, and more recently - MEI's 6th Edition of the Core Curriculum for Dialysis Technicians and a chapter editor/expert reviewer for the 7th Edition of the ANNA Core Curriculum. In addition, he was the lead author for the annex addition to the most current AAMI Standard for Reuse of Hemodialyzers and the sole author for an AAMI RDD committee summary on ozone use in dialysis water. Vern's experience includes direct involvement in the design, manufacturing, evolution and technical support of dialysis devices including a wide range of dialysis equipment, various germicides, dialysis water treatment systems, and many different types of test strips. He holds patents for his research and development work, has authored several publications on dialysis-related devices and is a past recipient of the NANT President's Award for a career of leadership in educating nephrology practitioners. His education includes degrees in electronic engineering and mechanical technology.
Laura Hoffman – President & Chief Operating Officer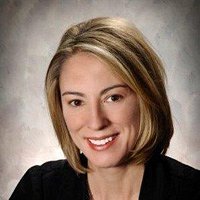 As President and Chief Operating Officer, Laura Hoffman oversees RPC's business operations, providing leadership and expertise in all areas including manufacturing, sales, and administration. With over 20 years of progressive experience in finance, human resources, and operations, Laura brings a passion for people, process improvement, and financial excellence to her role. Prior to joining RPC in 2016, she led the talent strategies for 3M's global finance organization, which included C-suite consulting regarding human capital plans, driving strategic HR projects, and leading a team who executed globally on finance development, student programs, communication, and change. Through a series of roles earlier in her career, Laura had audit, human resources, and accounting and finance responsibilities at 3M, Lawson, and the State of Minnesota. She has served as a course instructor for managerial accounting and currently serves on the supervisory committee of Novation Credit Union. Laura graduated from St. Cloud State University with a B.S. and a M.S. in Accounting and is a CPA (inactive) in Minnesota.
Bruce Fife – Vice President of Procurement, QA/RA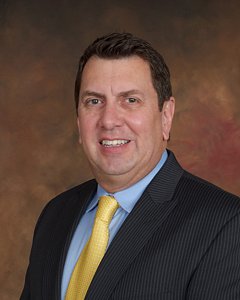 Bruce Fife has been involved with dialysis for over 35 years. With a degree in electronic engineering technology, Bruce provides leadership and expertise in the areas of biomedical engineering, water treatment, facility design, technical writing, quality assurance, inventory control, procurement, budgeting and financial analysis. He's previously directed inventory control and supply chain management for several large dialysis providers including Renal Care Group, Fresenius Medical Care and US Renal Care. He's been a member and on the boards of; AAMI, NANT, NNCO and BONENT, and continues to provide leadership and education to the dialysis communities they serve.
Kyle Burgin – Vice President of Operations and Facilities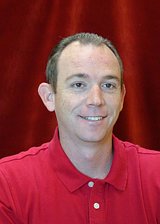 Kyle Burgin has been with RPC since 2004 and has been involved with the company since 2001. He directs all production, inventory and warehousing at both RPC's Arizona and Minnesota facilities. Some of his responsibilities include hiring and managing production and warehouse staff, managing operations, setting up production schedules, managing QC standard solutions production, and providing customer technical and sales support. He has an Associate degree in Liberal Arts and General Education and a Bachelor of Science in Business Administration from Northern Arizona University.
Stuart Geller – Vice President of Sales and Marketing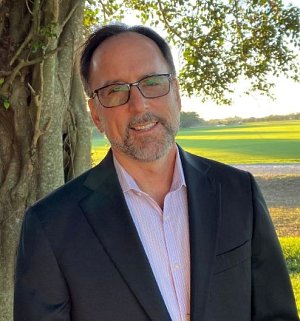 Stuart Geller joined RPC as the Vice President of Sales and Marketing in January of 2023, where he is leading the company's global sales initiatives. With over three decades of global sales leadership experience, Stuart brings a proven track record of driving sales growth, leading teams, and succesfully developing new business opportunities in the renal dialysis (ESRD), infection prevention, life sciences and blood filtration fields. Prior to joining RPC, he served as the Senior Director of Global Strategic Accounts for Cantel Medical and held progressive sales leadership positions at Medivators, Minntech and Renal Systems. Stuart is a strategic and engaging sales leader who is passionate about improving patient outcomes, enhancing customer loyalty, and maintaining leadership in the marketplace.
Stuart earned a Bachelor of Science degree in Industrial and Labor Relations from Cornell University.
Brenda Meinhardt – Senior Director of Marketing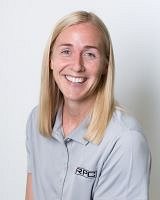 Brenda Meinhardt is the Senior Director of Marketing for RPC. Brenda has worked for RPC since 2000 and has been involved with the company since its inception in 1991. Some of her responsibilities include ad design, electronic and printed catalog development, tradeshow management, social media management and website administration. She has AAS degrees in Marketing, Computer Information Systems and Multimedia Design. She also has a Bachelor of Science degree in Business Management from Liberty University.
Dave Cox – Senior Director of Quality Assurance and Regulatory Affairs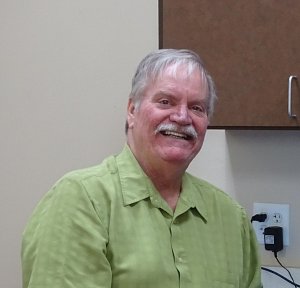 Dave Cox is the Senior Director of Quality Assurance and Regulatory Affairs for RPC (AZ and MN locations). He has 18+ years of experience in quality and manufacturing regarding Class II and Class III medical devices (21 CFR 820 controlled), including leading a start-up company to their first human implant of a class III implantable device. Additional quality and manufacturing experience includes 22+ years in the Aerospace Industry (AS9100 controlled). Dave graduated from Minnesota State University with a B.S. in Industrial Technology.
Aaron Demney – Senior Director of Finance and Operations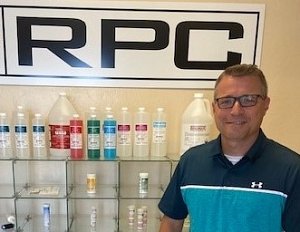 Aaron Demeny is the Senior Director of Finance and Operations and assists the President, Executive Leadership team, and other Directors in assessing and improving business operations. Aaron has over 20 years of experience in Finance, Accounting, Data Analytics, and Operations and is utilized in project management and operations analysis to improve processes and help improve profitability. Prior to RPC, Aaron was the Finance Manager tracking and holding accountable all transformational change at Deluxe Corp as they moved through corporate rebranding and reorganization. Aaron was also the Controller at Frattalone Companies leading the accounting team in providing accurate financial information and managed multiple projects focused on finding process efficiencies, implemented a new ERP, and overall improved bottom-line results. Prior to Frattalone, Aaron spent 15 years in the investment industry as an Equity Trader and Portfolio Analyst, assessing position risk and portfolio management in mergers and acquisitions within the Hedge Fund Industry. Aaron is passionate about numbers and process improvement. Aaron graduated from the University of MN-Carlson School of Management.
Trudy Taaffe – Director of Accounting and Human Resources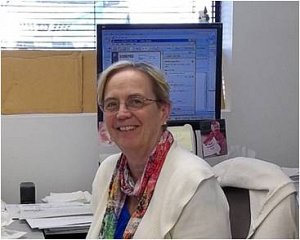 Trudy Taaffe is the Director of Accounting and Human Resources. She has 22 years of experience with RPC and/or Rabrenco Scientific a division of RPC. Trudy is the company controller responsible for managing and directing accounting, collections, payroll and HR functions. She attended North Hennepin College for accounting and has attended seminars, workshops, and webinars for managing human resources.
Adrian Bachelier – Director of Sales & Technical Services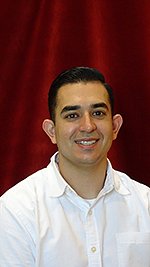 Adrian Bachelier is RPC's Director of Sales & Technical Services. The combination of his many years of dialysis technical expertise with his passion to deliver exceptional customer service ensures RPC will continue to exceed customer expectations. His drive for continuous improvement along with his leadership style blend well to enhance RPC's customer service team. Since 2004, Adrian has served several essential roles within RPC, including; sales, marketing, product management and technical support services. Adrian holds an Associate's degree in Business Administration from Pima Community College and a Bachelor of Science degree in Business Administration from Northern Arizona University.