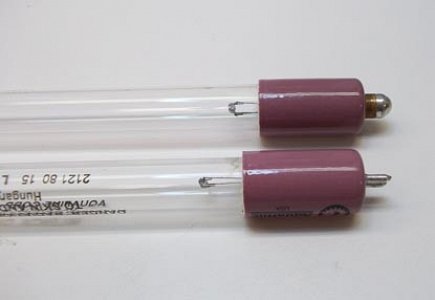 Genuine Aquafine Ultraviolet Lamps, Light Units & Replacement Parts
Ultraviolet Lamps & Replacement Parts
Guaranteed for 8000 hours life - each and every lamp.
Color-coded ceramic bases to minimize lamp mix-ups.
Ultraviolet Light Units
Compact Design
Economical UV treatment for dialysis facility water
Industry leading UV units - high reliability
Also available: Ballasts, compression nuts, and lamp sockets. Call for part numbers not shown here.
Product Features
Effective in central distribution systems
Keeps bacteria contamination risks to minimum possible levels
Full line of lights and housing, properly sized to fit any system
Product Listing