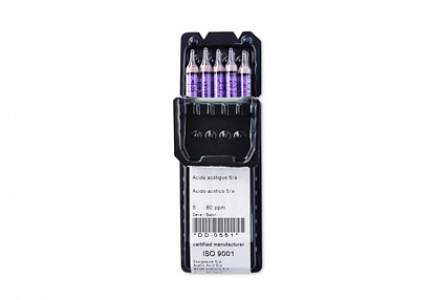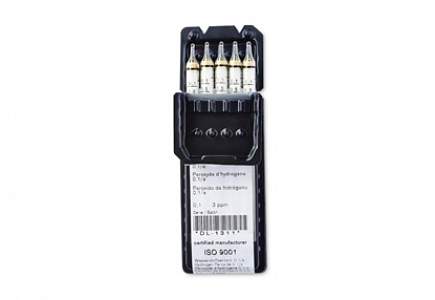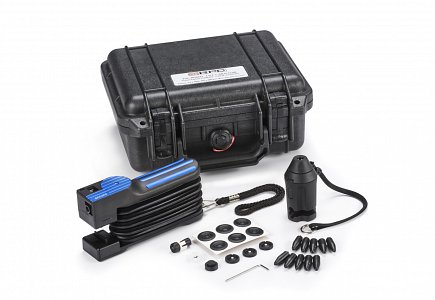 Vapor Testers
OSHA establishes Permissible Exposure Limits (PELs) in order to protect workers who have the possibility of being exposed to harmful chemicals. RPC Accuro Vapor Detection Pump and Tubes provide a fast and accurate way to measure worker exposure. The system is inexpensive and easy to use. The pump can be used to monitor all currently used dialysis chemicals including hydrogen peroxide, acetic acid, ozone, and chlorine.
Easy to use
Recognized as effective to monitor exposure risks of multiple chemicals.
Pump unit functions properly with all of the precise monitoring sampling vials.
4056443
Accuro Deluxe Pump Kit (includes case)

8101041
Hydrogen Peroxide Detector Tubes, 0.1 - 3 ppm
10 / case
6722101
Acetic Acid Detector Tubes, 5 - 80 ppm
10 / case
6733081
Formaldehyde Detector Tubes, 0.2 - 5 ppm
10 / case
6733181
Ozone Detection Tubes, 0.05 - 1.4 ppm
10/case
8101141
Formaldehyde Extension Tubes, 0.2 - 3 ppm
10 / case
CH24301
Chlorine Detection Tubes, 0.2 - 3 ppm
10 / case
CH29501
Hydrochloric Acid Detector Tubes, 1 – 10 ppm
10/case
6401200
Tube Opener 7000

Vapor Testers SDS

Download