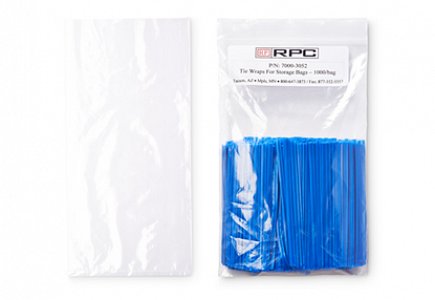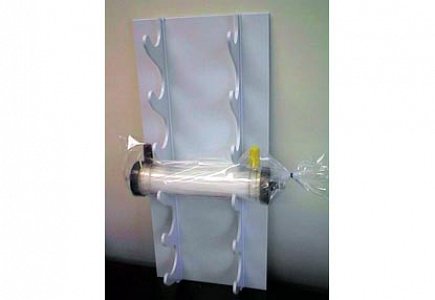 Dialyzer Storage Bags & Rack
Dialyzer Storage Bags
Durable, high quality see through poly bags 9" x 18". RPC Dialyzer storage bags are used to properly store and transport dialyzers between patient treatments. Bags offer the flexibility to be heat sealed on site, or for closure using RPC twist ties. Bags are large enough to store even the biggest dialyzers. Bags are very economical to use and help to maintain general cleanliness and process controls. Easy to write on, label stock can also be applied to the surface area.
Dialyzer Storage Rack
Keeps your reprocessing area clean and organized. Prevents contamination risks and allows for compact storage and smooth processing flows.
Dialyzer Storage Bags
9' x 18" bag
Sealed on one end
Open at the other end
Dialyzer Storage Rack
Holds Six Dialyzers per Rack. Combine Racks as needed
Strong, durable plastic is resistant to chemical germicide
Dimensions: 22.5" H x 10" W x 3.75" D
7000-3050
Dialyzer Storage Bags Without Ties, 9 in. - 18 in.
1000 per case
7000-3051
Dialyzer Storage Bags With Ties, 9 in. - 18 in.
1000 per case
7000-3052
Ties for Storage Bags
1000 per bag
7000-3100
Dialyzer Storage Rack - Vertical Mount - holds 6 dialyzers per rack