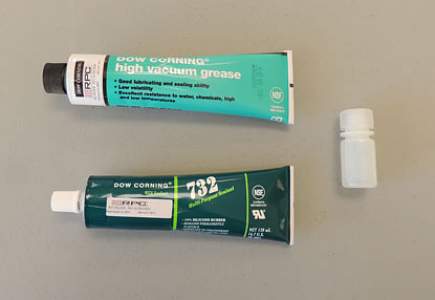 Lubricants & Sealants
Specifically designed Grease and sealants for dialysis use.
Glue solutions also available.
Compatible with all materials
Helps to prevent equipment breakdowns and machine leaks
A100-0000
High Vacuum O-Ring Grease, Silicone, 5.3 oz. tube

A100-0001
RTV 732, Silicone Sealant, 4.7 oz. tube

A100-0002
Glue Solution for soft PVC tubing, 10 ml.