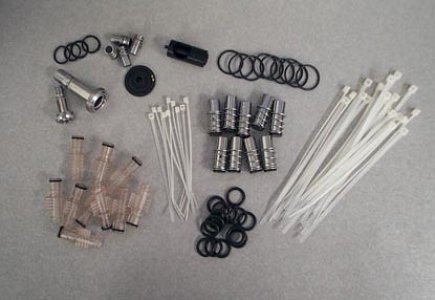 Renatron® Replacement Parts
Genuine Renatron Replacement parts and preventative maintenance kits can be ordered from RPC. In addition to the routine PM kits, highlighted replacement parts include:
Coils, Valve Guides, Calibration Cells, and Jet Pumps
Product Features
Same replacement parts and part numbers as offered by manufacturer.
Place an "R" in front of each part number when ordering from RPC.
Easy and convenient for one-stop shopping for reuse and technical items... from RPC.
Use RPC's Micro-X® peracetic acid sterilant in your Renatrons and get free Renatron parts... call for details.
Product Listing