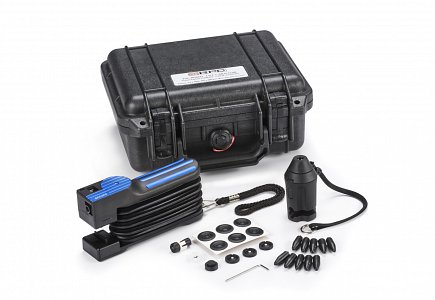 Vapor Testers
OSHA establishes Permissible Exposure Limits (PELs) in order to protect workers who have the possibility of being exposed to harmful chemicals. RPC Accuro Vapor Detection Pump and Tubes provide a fast and accurate way to measure worker exposure. The system is inexpensive and easy to use. The pump can be used to monitor all currently used dialysis chemicals including hydrogen peroxide, acetic acid, ozone, and chlorine.
The information provided by direct-reading instruments can be used to institute appropriate protective measures (e.g., personal protective equipment, evacuation), to determine the most appropriate equipment for further monitoring, and to develop optimum sampling and analytical protocols.
The RPC Vapor Tester allows for accurate measurement for both current needs and for future requirements. One main pump sampler can be used with all sampling tubes. Additional sample tube types are available upon request.
Product Features
Durable and easy to operate
Recognized as effective to monitor exposure risks of multiple chemicals.
Pump unit functions properly with all of the precise monitoring sampling vials.
Ability to monitor peak and time weighted average air quality levels.
Save time with instantaneous readings.
Maintain compliance and document levels of employee/patient exposure levels.
Product Listing