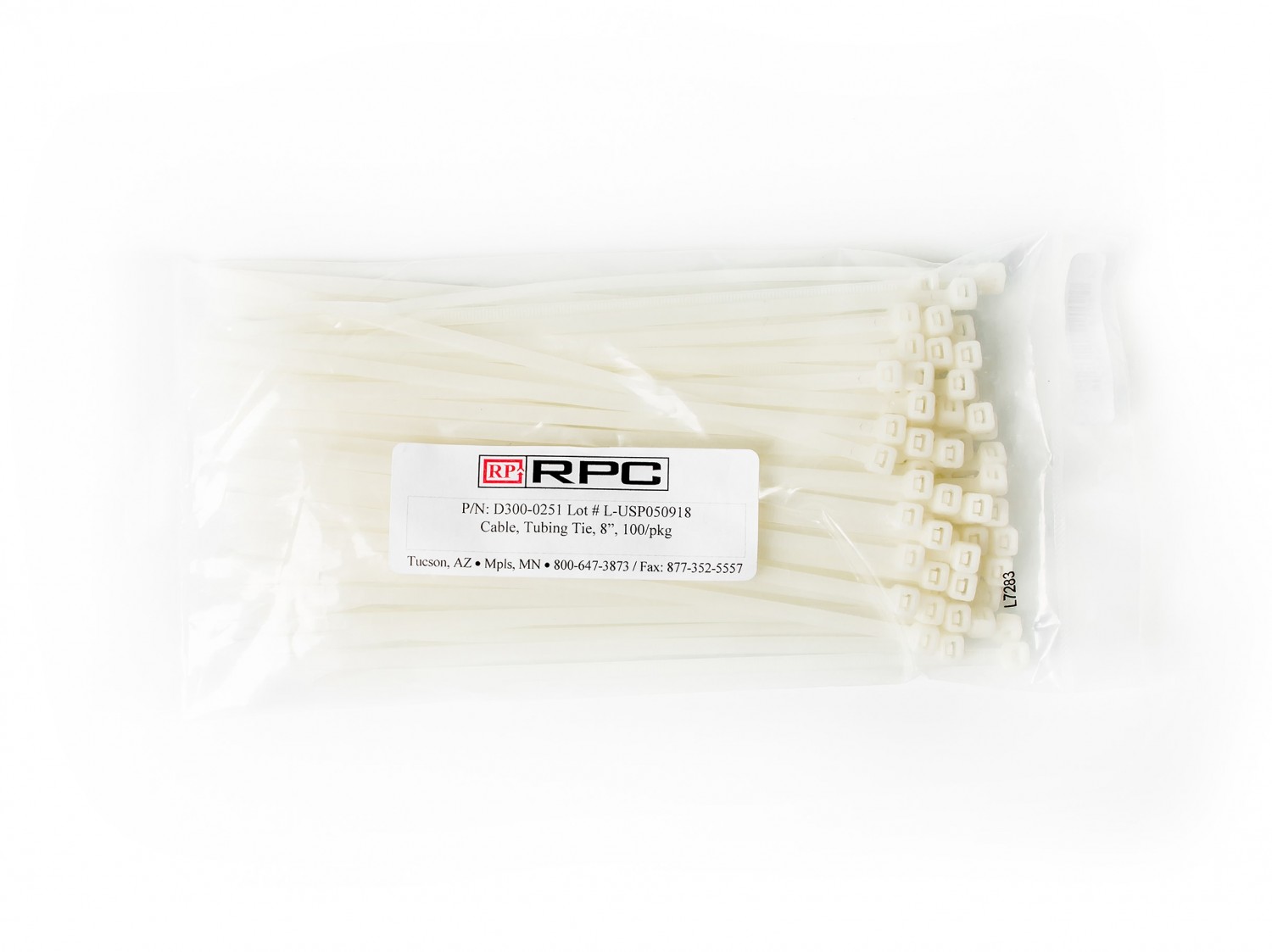 D300-0251
Tubing Clamps & Tie Wraps
Cable or Tubing Tie Wraps - 7-3/4 in. long

| 50 lb.
All types of tubing used in the dialysis environment. Convenient spiral/retractable hoses. Lots of different color options. Working pressures to 140 psi. Good temperature resistance and flexibility. Multiple uses including dialysis equipment, concentrate and water lines, and dialyzer reprocessing equipment.
Product Features
Call for additional tubing, clamp, and tie wrap sizes.
Pricing & Ordering
For product pricing or to order, please contact us below: