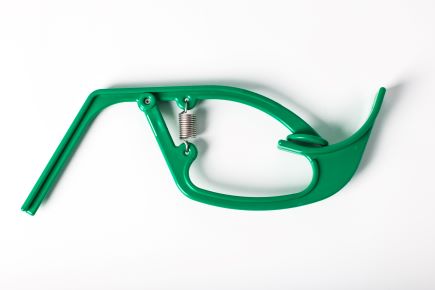 7001-3955XL
Fistula Clamps
Fistula Clamp – Spring Loaded, XL-Thigh, Green

| 2 per bag
After the completion of a dialysis treament gauze and applied pressure are often required to stop the bleeding from the injection site. Fistula clamps from RPC provide consistent pressure without pinching the patient's arm. RPC's fistula clamps are reliable, comfortable, and lightweight. For superior comfort and support, the ultra grip cover is also available to prevent slide off issues that occur with the use of gauze.
Product Features
Stainless steel spring

Adjustable to fit all arm sizes

The XL size is for patients with an arm diameter of 18" - 25"
Product Support
Tube Occluders/Fistula Clamps Product Information
download
Pricing & Ordering
For product pricing or to order, please contact us below: