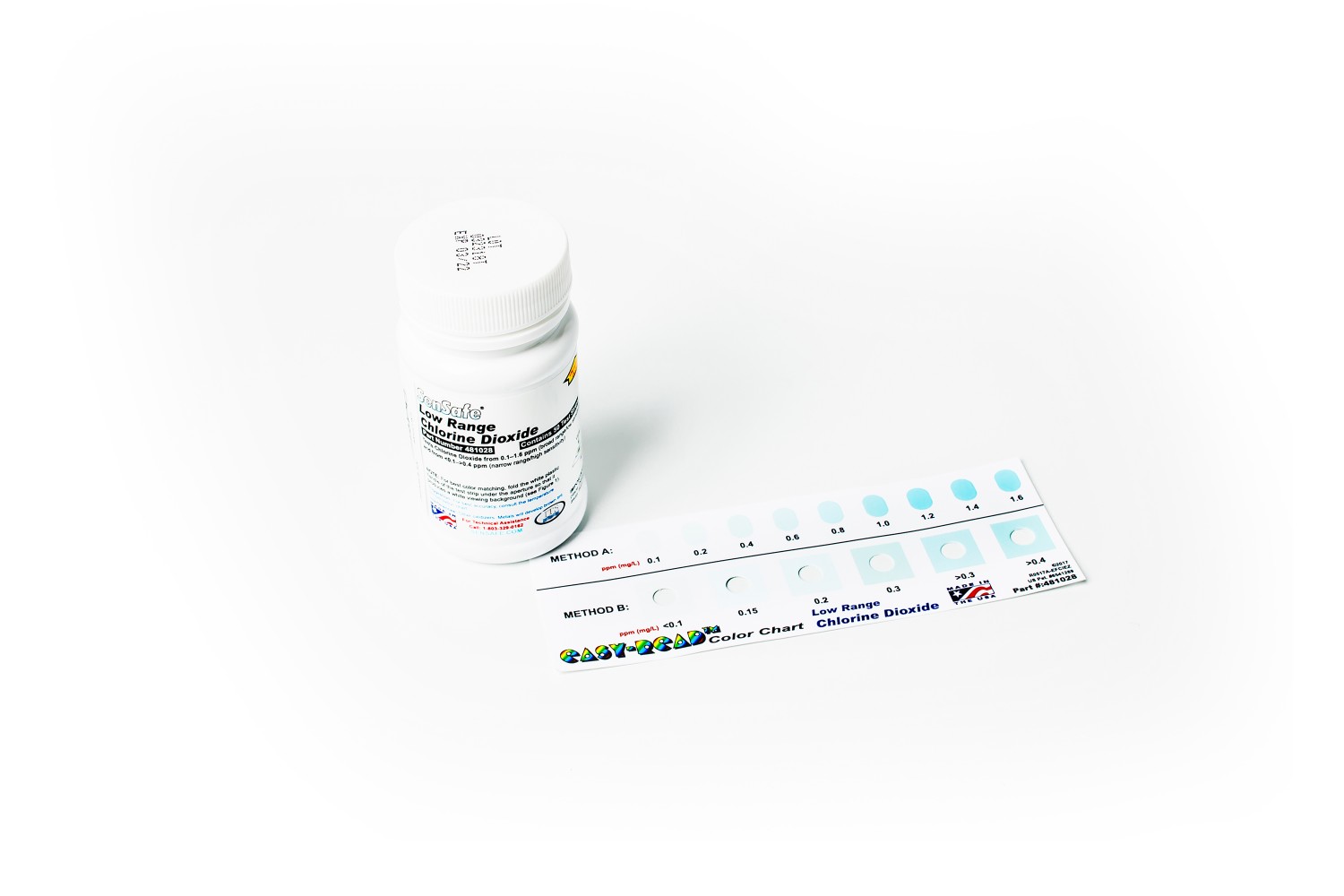 481028
Test Strips
Chlorine Dioxide Test Strips, Low Range

| 50/btl
Chlorine Dioxide Low Range Test Strips are intended to provide an easy to use accurate method for determining low levels of Chlorine Dioxide in water, expressed in parts per million (ppm, mg/L) CLO2. Chlorine Dioxide (CLO2) is a chemical used in drinking water for disinfection, taste and odor control, algae control, disinfection byproduct control, and iron and manganese removal. Chlorine Dioxide Low Range Test Strips provide a wide test range allowing for easier detection of chlorine dioxide in water to below US EPA and AAMI TIR58:2014 maximum allowable levels of 0.8 ppm (mg/L) in drinking water.
Product Features
Stable, long life (typical shelf life is 3 years)
Accurate and reproducible readings
Order exact quantity needed. Eliminate overstock
No test strip QC required. RPC performs strip QC tests for you on test strips that ship from RPC.
Product Support
481028 - Chlorine Dioxide Test Strips, Low Range Instructions for Use
download
Pricing & Ordering
For product pricing or to order, please contact us below: