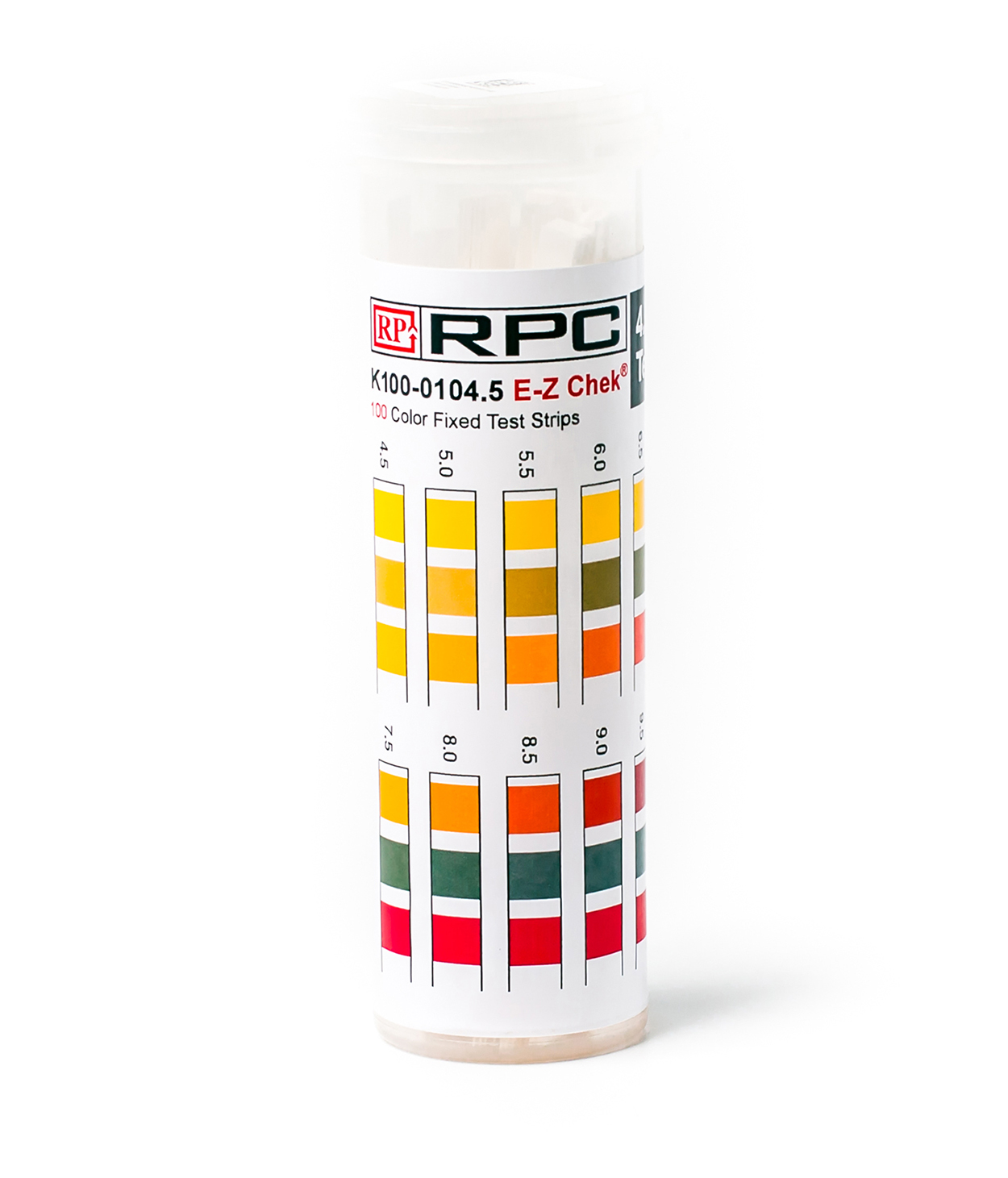 K100-0104.5
Test Strips
E-Z Chek® 4.5 - 10 pH Test Strips, 0.5 increments

| 100 / container. Other pH ranges available!
Routine and accurate pH monitoring of water used for dialysis increases patient safety, is necessary for regulatory compliance, and helps assure proper functioning of dialysis water treatment systems. A water pH value that is too high or too low can present both patient safety issues and water system inefficiencies. To help make sure of precise and accurate measurement values across the entire pH range both the RPC K100-0104 and K100-0104.5 test strips have multiple color pads on each test strip. In addition, when reacted, the color pad colors remain true and will not "bleed" off the pads.
Product Features
Quick and easy "dip and read" test. Results in seconds
Know your exact pH levels with tight 0.5 and 1 increments
Convenient filp top lid minimizes spills and contamination of strips
Much more accurate than competing pH test strips
FDA 510K clearance for testing the pH levels of water for dialysis
Multi-pad indicator makes RPC's strips easy to read
Product Support
E-Z Chek® Dialysis Water pH Test Strips Product Information
download
K100-0104.5 - pH Test Strips Instructions for Use
download
Reasons you should use RPC Test Strips
download
Pricing & Ordering
For product pricing or to order, please contact us below: